Without a good stick there's not much that a hockey player can do. Companies are constantly pushing the boundaries to make sticks lighter and stronger than ever. Here's a look at the latest and greatest from the world of hockey and goalie sticks. Shop with HockeyMonkey and return to the rink in confidence.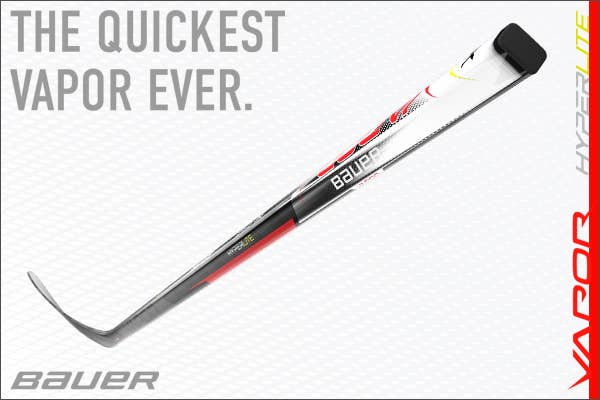 Best Vapor feel ever with reduced weight and a focus on improving the balance point of the stick. Bauer optimized the carbon fiber layup to have a 20% tougher blade and 5% tougher shaft while decreasing weight. The optimized carbon fiber layup focuses on key stress zones while loading your quick release shot, which creates a more durable construction. You'll be able to lean into your shot easier versus Vapor FlyLite. Designed to have the quickest energy load and return to the puck, HyperLite offers a 10% improvement in getting your shot off. Designed to be the quickest Vapor ever, HyperLite offers a 10% faster recoil to get your shot off quicker.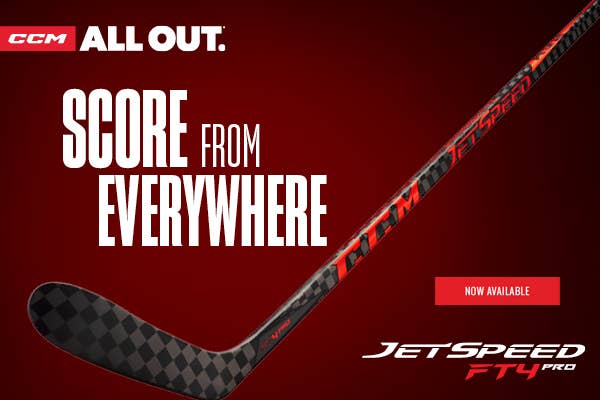 The secret's out - CCM's newest FT4Pro will be the talk on the ice. Their new manufacturing technology provides a lighter and improved feeling, to keep you at your best throughout the game and quality you can put your trust in. A duo force to be reckoned with. Combining the reliable Sigmatex and Nanolite Carbon Layering, together, creating an incredibly light and strong stick for the key plays and moments. With a new hybrid kick point, creating the perfect hinge effect for the ultimate blend of speed and quick response. Added with the updated Shaft R-Geometry bringing you rounded corners, to build on optimal comfort and high performance.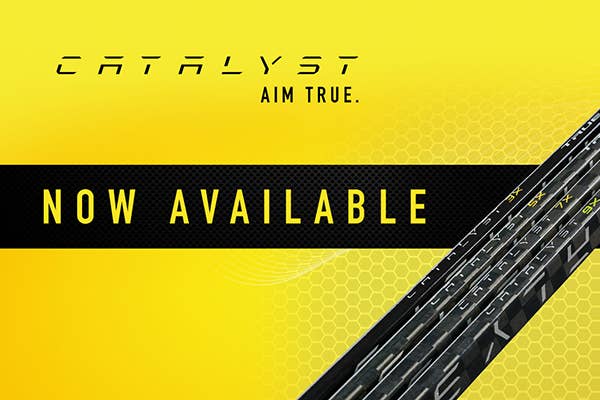 True's lightest stick family, the all-new Catalyst collection features improved technologies for increased durability and feel. New PASS, Performance Advanced Strengthening System, results in a 25% increase in strength, allowing for a less rigid blade and prevents premature foam breakdown for increased blade durability. Industry-leading Axenic Technology results in a seamless build, putting the player's hands in direct contact with the puck. The 2021 CATALYST series incorporates all new BAT, Braided AramidPrecision Laminiate Design emphasizes how fiber angles, and the order of those angles, are optimized in up to 25 layers of unidirectional carbon fiber in a single shaft. Tech, for a stronger blade with increased damping properties.

Alpha LX Pro shaft is lighter and tougher than ever. Using unidirectional carbon fiber creates the most efficient lightweight and durable hockey stick. The ergonomic contour shaped shaft fits comfortably and securely in your hands, enhancing touch and feel for better deking, dragging, and shooting. RLC188 combines the latest in modern carbon composites technology – using lower weight fibers and thermoplastic-toughened epoxy resin to provide optimal performance and balance. FuelCore Ultra features a tougher edge for extended blade durability and a more robust carbon rib design that resists fatigue and maintains a crisp, responsive feel. Now with Minimus Carbon 25 weave around the core, the blade is lighter and tougher than ever.

Durability + Grip + Control + Lightweight = The best goal stick on the market. To solve for durability Bauer introduces a new HYPERCORE blade, with improved overall toughness. For a new shooting shape and grip control, there's the new P31 round toe, a shorter shaft and new PENTAGRIP for better feel. Engineered with an optimized carbon layup to bring it down to 595 grams—the lightest elite stick in the market.

Lightweight composite build for a more responsive, stiffer paddle, increased playability and optimized durability. Mid kick profile for easy loading and greater puck control on release. The CATALYST '21 family features an improved rounded corner shaft, and when combined with True's new steeper shoulder angle from paddle to handle, offers ultimate feel and added grip while stickhandling. All-new PLD, Precision Laminate Design, optimizes the angles of carbon fiber layers throughout the shaft, increasing impact strength and offering optimal stiffness while reducing weight.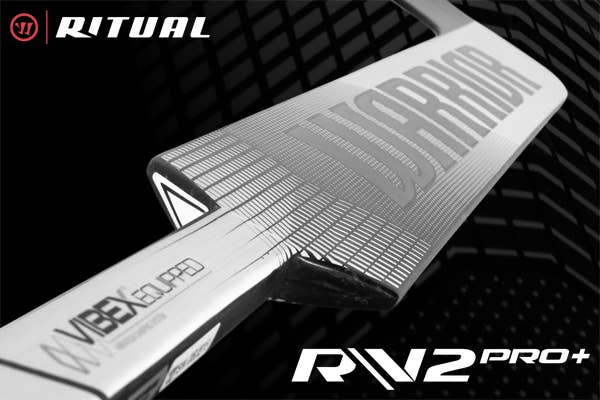 A mid-ex goal stick that makes transferring ex energy through the stick easy for maximum shooting power and stability. This gives more power and control for hard tape-to-tape passes and long distance plays to clear the defensive zone. Ultra light-weight Minimus construction features a new geometry that drives flex energy towards a lower kick point. This provides a quicker release when making passes and elevating the puck in tight areas around the net. Strategically placed gloss grip with raised texture provides grip when you need it. The clear matte coating with vertical rib texture provides the fastest sliding finish.